The Board and Team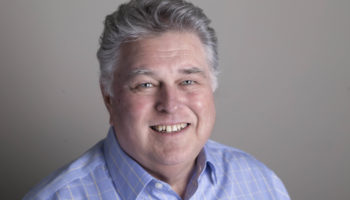 The Board
Donald Luscombe AFSM FCA
(Chairman)
Don is a practising Chartered Accountant with 40 years' experience in public accounting. He is currently the Chair of Blue Mountains Disability Services Limited, a Director and Treasurer of Biznet, a Director of Coffee 4 kids Foundation, a Director of the Rural Fire Fighters Foundation and a past President of the NSW Rural Fire Service Association.
Don has broad experience in advising business as well as a depth of experience as a board member and Chair.
Michael Brischetto 
(Deputy Chairman)
Michael is the co-owner and licensee of the Carrington Hotel in Katoomba.
Michael has an extensive background in property and real estate.
He is a former Director of the Blue Mountains, Lithgow and Oberon
Tourism Organisation and former President of the Winter Magic Festival.
Rosemary Dillon 
CEO, Blue Mountains City Council.
Mick Fell
Councillor, Blue Mountains City Council.
Anthea Hammon
Anthea Hammon is the Managing Director of Scenic World in Katoomba. Anthea has a background in mechanical engineering, and over 10 years' experience in leading the most visited, privately owned attraction in Australia. She is also a director of the Australian Amusement Leisure and Recreation Association and the Chair of the committee that develops Australian Standards for Amusement Rides.
Wayne Moloney
Wayne has over 40 years' experience in business management and consulting in Australia, Asia and Europe across a wide range of industries.  His skill for strategy and business development has allowed him to assist businesses, both as an employed manager/director and consultant, grow and develop. Based in Winmalee in the Blue Mountains,  he has worked for the past 12 years as an independent business consultant assisting businesses define and reach their business goals. This has included mentoring local business owners and corporate executives, assisting MNCs define their strategic direction, and training sales teams on methodologies that ensure business growth and the delivery of true value to their clients. Wayne joined the BMEE Board of Directors in November 2017.
Grant Young
Grant is a Katoomba-based entrepreneur and consultant.  Through his consulting practice, Zumio, Grant applies his background in strategic design, sustainability, social network engagement and web application development to support for-purpose organisations in achieving their goals. He has a particular passion for projects that connect the digital and physical environment to encourage smarter consumption.  Prior to launching Zumio, Grant led the IDX Initiative, a partnership between the Telstra Foundation and the National Centre of Indigenous Excellence, to design and deliver "digital making" learning experiences, a digital entrepreneurship incubator, and an innovation and workshopping space.
The Team
Justin Morrissey 
(Creative Industries Cluster Manager)
As a recent Master of Creative Industries graduate from Western Sydney University, Justin brings a wealth of experience to BMEE. He is dedicated to developing a flourishing Creative Industries sector in the Blue Mountains by fostering relationships and providing opportunities for local creative  businesses via the MTNS MADE website platform and MTNS MADE publications and events. The MTNS MADE brand was formed in 2013 to facilitate collaboration and boost employment in the region.
Wendy Sawkins
(Administration / Project Coordinator)
Wendy applies her background in corporate investor communications and small business /NFPs to running BMEE's operations and projects.